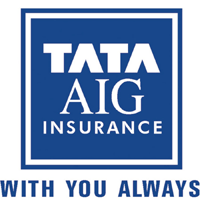 Tata AIG General Insurance Company Limited
Tata AIG General Insurance Company Limited is a joint venture between Tata Group and American International Group (AIG). Tata AIG General Insurance Company Limited celebrated 18 years of service this year (2018) since it commenced operations in India on January 22, 2001. The company offers a range of general insurance covers for businesses and individuals and has a comprehensive range of general insurance products for Liability, Marine Cargo, Personal Accident, Travel, Rural-Agriculture Insurance, Extended Warranty etc. Each product offering is backed by professional expertise. Tata AIG General Insurance Company Limited has an asset base of approximate 0.6 billion USD, a workforce of 5174 employees and 15155 agents. It is present in 187 locations across India.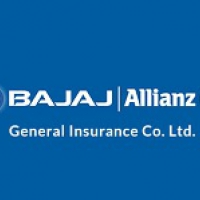 Bajaj Allianz Life Insurance Company Limited
Bajaj Allianz is a joint venture between Bajaj Finserv Limited and Allianz SE. The joint venture incorporates global expertise with local experience. Both enjoy a reputation of expertise, stability and strength. The comprehensive life insurance solutions, technical expertise and experience of Allianz SE combines with the in-depth market knowledge and goodwill of "Bajaj" brand in India. Competitive pricing and customized life insurance solutions have earned Bajaj Allianz Life the customer's trust and market leadership in a very short time.
Bajaj Allianz Life has developed life insurance solutions that cater to every segment and age-income profiles. Currently Bajaj Allianz Life has a strong life insurance portfolio and caters to all kinds of customer needs from ULIPs to Child plans, from group insurance to health insurance.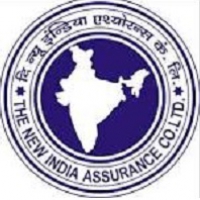 NEW INDIA ASSURANCE CO. LTD
NEW INDIA ASSURANCE CO. LTD, founded by Sir Dorabji Tata in 1919, a Multinational General Insurance Company, today operates in 28 countries and headquartered at Mumbai, India. Our global business crossed Rs. 22,270 crores in March 2017.
We have been market leaders in India in Non-Life business for more than 40 years. Our Indian business crossed Rs.19,100 crores in March 2017. We are the only direct insurer in India rated A-(Excellent) by AM BEST Company since 2007. We have been rated AAA/Stable by CRISIL since 2014, indicating that the Company has the highest degree of Financial Strength to honour its Policyholder's obligations.
We have been leading the market, apart from premium, in reserves & net worth for many years.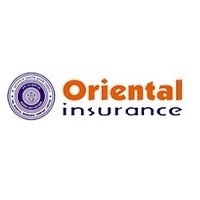 The Oriental Insurance Company Ltd
The Oriental Insurance Company Ltd was incorporated at Bombay on 12th September 1947. The Company was a wholly owned subsidiary of the Oriental Government Security Life Assurance Company Ltd and was formed to carry out General Insurance business. The Company was a subsidiary of Life Insurance Corporation of India from 1956 to 1973 ( till the General Insurance Business was nationalized in the country). In 2003 all shares of our company held by the General Insurance Corporation of India have been transferred to Central Government.
The Company is a pioneer in laying down systems for smooth and orderly conduct of the business. The strength of the company lies in its highly trained and motivated work force that covers various disciplines and has vast expertise. Oriental specializes in devising special covers for large projects like power plants, petrochemical, steel and chemical plants. The company has developed various types of insurance covers to cater to the needs of both the urban and rural population of India. The Company has a technically qualified and competent team of professionals to render the best customer service.
Oriental Insurance made a modest beginning with a first year premium of Rs.99,946 in 1950. The goal of the Company was "Service to clients" and achievement thereof was helped by the strong traditions built up overtime.
ORIENTAL with its head Office at New Delhi has 31 Regional Offices and nearly 1800+ operating Offices in various cities of the country. The Company has overseas operations in Nepal, Kuwait and Dubai. The Company has a total strength of around 14,000+ employees. From less than a lakh at inception, the Gross Premium went up to Rs.58 crores in 1973 and during 2015-16 the figure stood at a mammoth Rs. 8611 crores.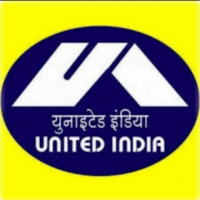 United India Insurance Company Limited
United India Insurance Company Limited was incorporated as a Company on 18th February 1938. General Insurance Business in India was nationalized in 1972. 12 Indian Insurance Companies, 4 Cooperative Insurance Societies and Indian operations of 5 Foreign Insurers, besides General Insurance operations of southern region of Life Insurance Corporation of India were merged with United India Insurance Company Limited. After Nationalization United India has grown by leaps and bounds and has 18300 work force spread across 1340 offices providing insurance cover to more than 1 Crore policy holders. The Company has variety of insurance products to provide insurance cover from bullock carts to satellites.
United India has been in the forefront of designing and implementing complex covers to large customers, as in cases of ONGC Ltd , GMR- Hyderabad International Airport Ltd, Mumbai International Airport Ltd Tirumala-Tirupati Devasthanam etc. We have been also the pioneer in taking Insurance to rural masses with large level implementation of Universal Health Insurance Programme of Government of India & Vijaya Raji Janani Kalyan Yojana ( covering 45 lakhs women in the state of Madhya Pradesh) , Tsunami Jan Bima Yojana (in 4 states covering 4.59 lakhs of families) , National Livestock Insurance and many such schemes.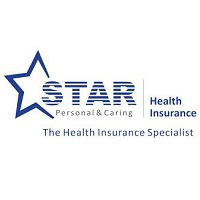 Star Health and Allied Insurance Co Ltd
Star Health and Allied Insurance Co Ltd commenced its operations in 2006 with the business interests in Health Insurance, Overseas Mediclaim Policy and Personal Accident. With no other insurance category to focus and divide our attention, we use our resources to focus on service excellence, design products and use core competency of innovation to deliver the best to our customers.
At Star Health Insurance, the company offers a wide range of health insurance products at affordable prices to make health insurance every human being's right. And as a company, single-mindedly dedicated to health insurance.


Capital
We have built a promising path for our future with a capital base of Rs.1050 crores. We have emerged as India's first stand-alone Health Insurance Company, dealing in personal accident, medi-claim and overseas travel insurance.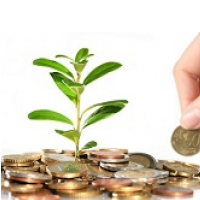 MUTUAL FUND

Investing through mutualInvesting through mutual funds has become the most popular way of savings now-a-days. Mutual fund is a professionally managed scheme wherein they pool money from different numerous investors to be invested in bonds, stocks & other securities. Your investments done through MFs are safe as all the mutual fund operators are registered with SEBI & work within framework created to protect the investors.

Advantages Of Investing In Mutual Funds

Mutual funds have become a very popular investment option in India and this trend still continues with new funds and schemes being introduced in the market regularly. Some of the key reasons why people invest in mutual funds are outlined below.

Professional management: Mutual funds are managed by fund managers of asset management companies. These managers employ their investment expertise to minimise risks and maximise returns to investors. Individuals often find it difficult to decide which assets to invest their savings in due to lack of financial knowledge.

Diversification of risks: Since mutual funds invest in a number of securities, risk is diversified. The chances of all stocks performing badly at the same time is low. Losses suffered on some stocks are offset by gains made on others. This leads to minimization of risks.

Affordable investment option: For those who don't have sizeable amounts to invest in direct equity or other instruments that require a high initial investment, mutual funds make for an affordable investment avenue. Also, transaction costs are spread out over a number of investors thereby lowering individual costs.

Focused investments: All mutual funds feature schemes clearly specifying which assets are targeted for investments, allowing investors to direct savings to different asset classes in an organised and focused manner. It also gives investors access to certain securities otherwise unavailable to them e.g. foreign sectors or foreign securities which cannot be invested in by individuals.

Choice of assets: There are various types of funds e.g. equity funds, debt funds, money market funds, hybrid funds, sector funds, regional funds, fund of funds, index funds etc. giving investors a wide range of choice.

Easy purchase and redemption: Fund units can be easily bought and sold at prevailing unit prices or NAVs. Unless there's a lock-in period, it is easy for investors to buy into or out of a fund thereby providing liquidity.

Tax benefits: A number of funds/schemes have been designed to act as tax-saving instruments e.g. ELSS or equity linked saving schemes. Investments made in these schemes qualify for income tax deductions.

High returns: Mutual funds have been known to provide good returns on medium and long-term investments since investors can diversify risk to enhance overall returns.

Regulated investments: All funds come under the purview of SEBI (Securities Exchange Board of India) which ensures dealings are as per regulations. This provides an element of safety to investments made.

Easy to track: It can be hard for investors to regularly review their investment portfolios. Mutual funds provide clear statements of all investments which makes it easy for investors to keep a tab on. Hybrid or balanced funds provide investors an avenue to access both equity and debt funds at one go in a proportion of choice.

SIP options: Systematic Investment Plans let individuals invest small amounts on a regular basis to avail benefits of rupee cost averaging. It's an alternative to those who cannot invest lump sum amounts thereby appealing to investors across income levels. Mutual funds accept initial investments as low as Rs.500.

Flexibility through fund switching: Many funds offer investors flexibility by letting investors switch between schemes or between funds to avail better returns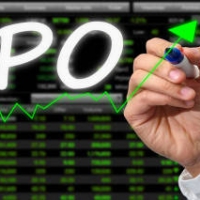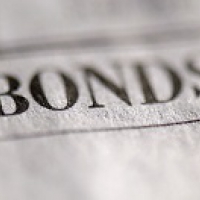 Bonds
Bonds are basically a way for companies & governments for issuing capital for expansion, infrastructural projects, etc. By issuing bonds to the public, the organizations & Government can raise money for their projects. In simple terms bonds are like a loan for which you are the lender. The organization who sells the bonds is known as issuer & the holder is called as an investor. The bonds usually have a defined term or maturity, upon which the bonds can be redeemed.
Diversification:
Investment in fixed income securities counterbalances high-risk investments in a portfolio and serves to even out returns in times of volatility.
Fixed returns:
They offer a potentially attractive and regular income avenue as the rate of interest is fixed (in most cases but not all) till maturity.
YTM (Yield to Maturity):
By investing in bonds and holding them till redemption, you can earn maximum returns in the form of regular interest plus the face value amount on maturity.
Protect from volatility:
While fixed income securities generally do not offer the high returns potential of other investments, you are spared from the volatility common in other markets as its price fluctuation is relatively lesser than equity stocks.
Liquidity:
Fixed income securities provide the flexibility and liquidity required to construct a portfolio customized to your specific investment objective. If required, low-risk fixed income instruments like government bonds can be sold at short notice.
Lower Risk:
Fixed income securities represent a loan from investors. As these investors are creditors to the company, in the eventuality of the company being winded down, they have priority over shareholders.
BAJAJ FINANCE LTD.
We believe good is the enemy of great. And this belief fuels the desire to create a better reality every day. Today, we're the most diversified non-bank in the country financing the widest set of outcomes.

You may think that all banks and non-banks do it, so what's the big deal? There is.

While you go about acquiring means(finance), we let you do it in the least time and with the least effort. And we ensure your pursuits are not hindered by limited access to finance by extending the biggest ticket sizes across most of our portfolios.

This culture of performance and delivery is central to us. It runs through our products, customer experience and orientation of all employees. Through deep investments in technology, processes and people, we have constantly strived to deliver what we promise.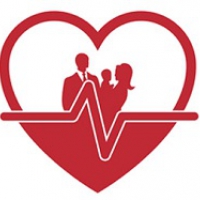 HEALTH INSURANCE (INDIVIDUAL/GROUP MEDICLAIM)
Complete health protection for your family against medical expenses and get tax benefit under Sec 80D.
According to National Sample Survey (NSS) released on April 2016, around 86% of rural population and 82% of Urban Population were not covered under any scheme of health expenditure support. The biggest hurdle in seeking medical treatment was "financial constraint", reported by over 55% of rural area and 60% of urban area.
No one plans to get sick or hurt, but most people need medical care at some point. Health Insurance covers these costs and offers many other important benefits.
Covers cashless hospitalisation in network hospitals. Thereby, protect you from unexpected, high medical costs.

Specified premium on renewals even if claims made i.e., No Premium loading on renewals

Covers entire family under floater option. i.e., same sum assured can be used by any one in the family for the given policy year.

No age restriction

No extra cost for pre-policy check up

Complimentary Annual Health check-up for all insured Adult members – regardless of claim history

Automatic Policy Recharge if claim amount exhaust your coverage at No extra cost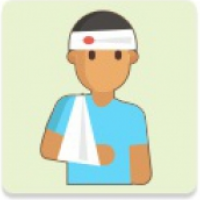 PERSONAL ACCIDENT INSURANCE
This policy offers compensation in case of death or bodily injury to the insured person, directly and solely as a result of an accident, by external, visible and violent means.
The policy operates worldwide and is a 24 hours cover.
Different coverages are available ranging from a restricted cover of Death only, to a comprehensive cover covering death, permanent disablements and temporary total disablements.
Family Package cover is available to Individuals under Personal Accident Policy whereby the proposer, spouse and dependent children can be covered under a single policy with a 10% discount in premium.
Group personal accident policies are also available for specified groups with a discount in premium depending upon the size of the group.
Scope
This policy is basically designed to offer some sort of compensation to the insured person who suffers bodily injury solely as a result of an accident which is external, violent and visible. Hence death or injury due to any illness or disease is not covered by the policy.
The following types of coverages are offered under a Personal Accident policy:-
Table D
Death cover wherein 100% of the capital sum insured is payable.
Table C
Coverage under Table D

Loss of two limbs / both eyes / one limb and one eye wherein 100% of the capital sum insured is payable.

Loss of one limb or one eye wherein 50% of the capital sum insured is payable.

Permanent Total Disablement other than above e.g. paralysis due to an accident, wherein 100% of the capital sum insured is payable.
Table B
Coverage under Table C

Permanent Partial Disablement i.e. where a part of the body becomes permanently disabled due to an accident, e.g. total and irrevocable loss of use of a finger due to an accident. In such cases, a percentage of the capital sum insured as specified in the policy is paid.
Table A
Coverage under Table B

Temporary Total Disablement i.e. where the insured person becomes temporarily disabled from undertaking any work as a result of an accident for e.g. fracture of legs. In such cases, a weekly payment of 1% of the capital sum insured subject to a maximum limit, is paid for the number of weeks or part thereof (maximum 100 weeks), during which the insured person is totally disabled.
The insured can claim only under any one of these sections as a result of any one accident.
The policy also covers expenses incurred for carriage of dead body from place of accident to the residence subject to a limit of 2% of the capital sum insured or Rs.2,500 whichever is less. Under an Individual Personal Accident policy or Family Package Policy, an education fund is payable for a maximum of 2 dependent school going children, in case of death or permanent total disablement of the insured person.
Add on covers
Individual and group personal accident policies can be extended to cover medical expenses incurred in the treatment of an accident covered under the policy, subject to a limit of 10% of the sum insured or 40% of the death / disability compensation claim payable, on payment of additional premium.
The policy issued to Indian personnel working in foreign countries on civilian duty can be extended to cover War risk on payment of additional premium.
The policy can also be restricted to cover Personal Accident risk during duty hours only or during off-duty hours only with discount in premium. It is also possible to issue group P.A. policy excluding the death benefit subject to a group life policy covering death benefit being taken for the same group of persons for the same policy period.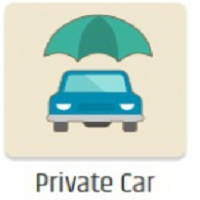 CAR INSURANCE
As per the Motor Vehicles Act, 1988 it is mandatory for every owner of a vehicle plying on public roads, to take an insurance policy, to cover the amount, which the owner becomes legally liable to pay as damages to third parties as a result of accidental death, bodily injury or damage to property. A Certificate of Insurance must be carried in the vehicle as a proof of such insurance.
Two types of covers are available:
Liability only policy. This covers third party liability for bodily injury liability and / or death and property damage. Personal Accident cover for Owner-driver is also included.

Package policy. This cover loss or damage to the vehicle insured in addition to (1) above.
No- claim discounts are available on renewal of policy, ranging from 20% to 50%, depending upon the type of vehicle and the number of years for which no claim has been made.
Scope
Liability Only policies:

The policy covers the vehicle owner's legal liability to pay compensation for:
Death or bodily injury to a third party person.

Damage to third party property.
Liability is covered for an unlimited amount in respect of death or injury and damage to third party property for Rs.7.5 lacs under Commercial vehicle and private and Rs. 1 lakh for Scooters / Motor Cycles.
Package Policy

In addition to the coverage under liability only, this policy covers loss or damage to the insured vehicle and its accessories due to:
Fire, explosion, self-ignition or lightning.

Burglary, housebreaking or theft.

Riot and Strike.

Malicious Act.

Terrorist Act.

Earthquake (Fire and Shock) Damage.

Flood, Typhoon, Hurricane, Storm, Tempest, Inundation, Cyclone and Hailstorm.

Accidental external means.

Whilst in transit by road, inland waterway, lift, elevator or air.

By landslide/Rockslide
The policy also pays for towing charges from the place of accident to the workshop upto a maximum limit of Rs.300/- for Scooters/Motorcycles and Rs.1500/- for cars and commercial vehicles. It is also permissible to opt for higher towing charges subject to payment of extra premium.
A restricted cover is also available covering the risk of Fire and/or Theft only, in addition to the compulsory cover granted under "Liability Only Policy". However the same is not available in case of vehicle ratable under Class D, Tariff for Miscellaneous and special types of vehicles.
The important exclusions under the policies are:
Wear and tear, breakdowns

Consequential loss

Loss when driving with invalid driving license or under the influence of alcohol.

Loss due to war, civil war, etc.

Claims arising out of contractual liability.

Use of vehicle otherwise than in accordance with `limitations as to use ' (e.g. private car being used as a taxi)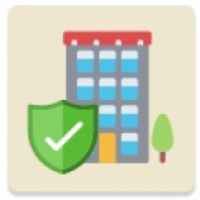 OFFICE/SHOP/FACTORY INSURANCE
Policy is designed to cover business premises only like godown, factory, office etc.
Highlights
Policy is designed to cover business premises only like godown, factory, office etc.
There are three types of policies available :-
Full Value Insurance: The policy must be effected for the full value of the property to be insured.
First Loss Insurance: In the event of improbability of total loss, proposer can opt for a percentage of total stocks to be insured
Stock Declaration Policies: These policies are given where large stocks frequently fluctuate in quantity during the year. The sum insured is fixed at the maximum value of stocks which the insured anticipates he will hold at any one time. A deposit premium of 100% of the annual premium will be paid at the beginning of the insurance. Monthly declarations of value are to be sent to the company and the "deposit" premium will be adjusted at the end of the policy period based upon the average of the monthly declarations
Scope
Loss or damage to the property insured by theft following upon actual, forcible and violent entry into the premises.

Damage to the premises following upon entry as above or any attempt thereat
The indemnity provided is to the extent of the intrinsic value of the property so lost or damaged, subject to the limit of the sum insured.
Exclusions
The company shall not be liable in respect of :
Gold, watches, jewellery, precious stones, plans, designs, money, business books etc. unless specifically insured.

Loss or damage where any insured or member of the insured's household or of his business staff is concerned in the actual theft or damage.